Amsterdam  Brussels  Rotterdam  Antwerp   The Hague  Paris  Oslo  Utrecht  Brugge  Groningen  Maastricht  Breda  Hasselt  Enschede  Hengelo  Düsseldorf  Amersfoort  Maasmechelen  Origgio  Vlissingen  Zwolle  Apeldoorn   Leuven  Luxembourg   Den Bosch   Roermond  Gent  Lelystad  Wevelgem  Heerenveen  Turnhout  Alkmaar  Leiden  St.Nyk  Goes  Gemert
• Quality live streaming platform providing stable and secure distribution servers, without depending on social media channels.
• Optimised broadcast services for online events.
• Optional admission control or livestream paywall.
• Control every single aspect of your stream with our LIVESTREAMHOST platform.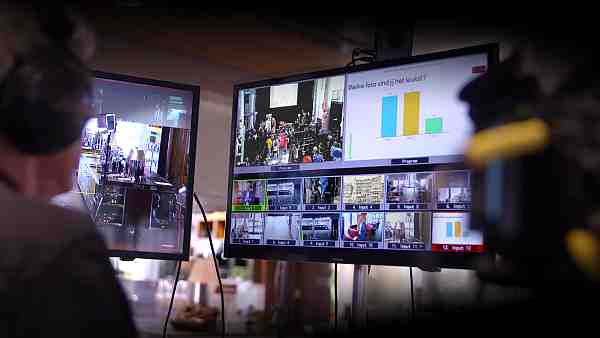 Independent from social media platforms
By using our own internet distribution platform, we do not have the usual restrictions that are common with social media to live stream.
Reliable video streams
Distribution servers are managed by us. That gives you complete control, from video encoding to livestream embedding, on any website.
High end equipment
We do not use computer software on laptops for video encoding, but dedicated hardware devices. This prevents synchronisation issues and dropped video frames. Critical functions can have backup connections on request.
Privacy guaranteed
Cloud servers are located in The Netherlands and Belgium. Data storage is in accordance with GDPR privacy rules of the European Union.
Webinar
Webinar format is available with seperate windows for presentation and camera view, without the need to convert PowerPoint files in advance
Interactive
Combine our livestreams with chat, Q&A, polling, quizzes and other hybride functions, to intergrate the online audience with the event visitors.
Payment options
Paid livestreams can be provided using payment methods common in Europe. No credit cards are needed, unless requested by you.